Are you looking to learn how to configure a router? This is a step-by-step guide that you can follow easily. Also, we have prepared more tips that should be useful to you. Also read an article about the best router in the market from our site.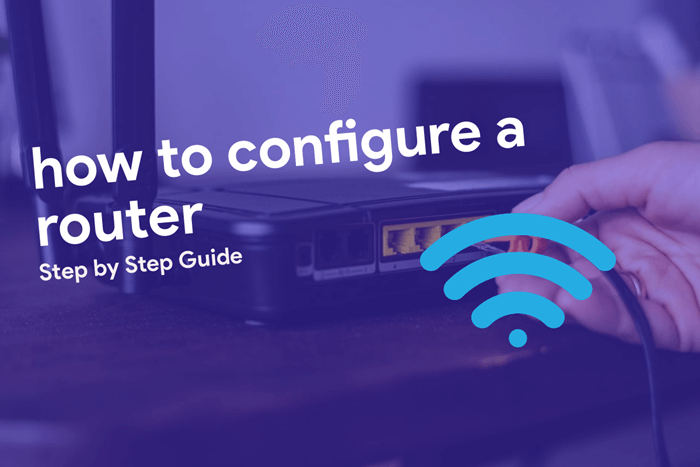 Don't have any idea where to start after you bought that wireless gaming router? The complexity of cables and multiple ports makes many people confused on how to configure a router for the first time.
Every router is different from each other. They all come with different configurations and setup processes depending on the model. Most have numbered as IP address but there are some has letters like JioFi.Local.Html and TPLinkWiFi.net.
To learn how to configure a router is to follow the instructions manual which comes in its package. However, there are times when the manual is missing or it is hard to understand. In such scenarios, these general set up instructions should definitely help you to configure a wireless router.
How to Configure a Router Quickly
Wireless router manufacturers have been continuously making it easier to set up and use routers. And by following the guide below, you will be able to set it up even easier. This will also help when you are trying to set up a used router.

Things You Need
A Wireless Router
AC Adapter
Ethernet Cable
Laptop or Smartphone
First of all, you need to place your router on a proper location. Preferably in the center of your home or office with a power socket nearby. Now let's move further with the process on how to configure a router.
The Step-by-Step Guide
Step 1: Insert an ethernet cable to the LAN port of the router and connect the other end with the laptop or PC. Begin with connecting your modem to the WAN port using the ethernet cable.
(The WAN port is usually located at the back of the router, it appears identical to the LAN ports but is generally labeled as WAN and colored different)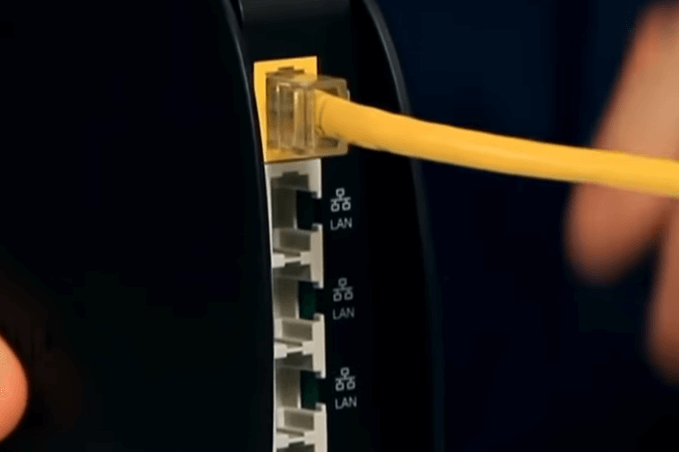 Step 2: Plug the router's adapter into the power supply. You might need to reboot your laptop to let it connect to the router for the first time.
Step 3: Open your favorite web browser. Enter the configuration page address
Note: you will find the configuration page address on the box of the router or in the installation guide. The default addresses for most of the router's configuration page could be 192.168.1.1, 192.168.0.1, or 192.168.254.254.
Step 4: Hit Enter and a login page will appear, use the login details mentioned in the installation guide. The default login details for most routers are:
Username: admin
Password: admin or password.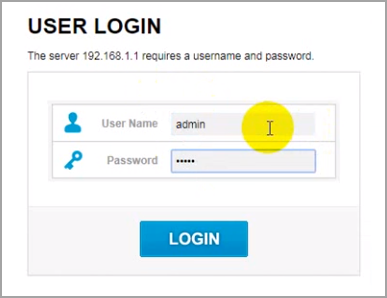 Note: In case you do not know the password for your router, this guide on how to recover router password should be of great help.
Step 5: Once you login to the configuration page, you need to enter an SSID (WiFi name) and a strong password. Make sure to use different combinations of alphanumeric and special characters to make your WiFi network secure.
Step 6: Once you configure your router, you can connect to your WiFi using the password you defined in the previous step. You can identify your WiFi using the SSID you entered in step 5.
That is how you configure a router. It should be easy as long as you keep to the instruction.
Note:
A button devoted to this function is located in back of the device on most wireless routers.If you change the WiFi Router settings, record those changes on paper or in a text file for future reference. You can also change the default username and default password anytime by clicking the wireless router settings. You can hide your IP Addresses from wireless network wi-fi connections, certain sites / websites and servers by using proxies.
Reminder
If you do not know your router's default IP address, here are some guidelines for you. This will teach you how to find your router's IP address.
How to Find Router IP Address on Any Mac or Linux Computer
How to Find IP Address in Windows 10 Computers
If you changed the login details on your router prior to this and you forgot the username and password, you will need to reset the router. Check out these guides to fix it:
How to Reset any Router (General Information)
Step-by-Step Guide on How to Reset ASUS Router
How to Reset Verizon Router (Step-By-Step Guide)
In Conclusion
We have made this guide short and simple, this will help you to learn how to configure a router. However, if you are still facing difficulties while setting up your wireless router then you can let us know in the comments.
Which router brand are you using? Tell us in the comments section. Thank you.