Do you want to know your IP address? Is it 192.168.1.1? If not, it might be the 192.168.0.1, or the 192.168.254.254, or the 10.0.0.1. Anyway, read this tutorial to learn how to find router IP Address on any Mac or Linux computer.
Every device on a network is identified by a specific address which is popularly known as IP Address. So just like any other device connected to the internet, your router has an IP Address as well.
You need your router's current login IP address to access the Admin panel of your router in case you want to change the password or some settings of your device. In most of the cases, it is not difficult to obtain router's IP address as it is printed in its box and instructions manual.
However, there are times when we don't have access to either of them and most of us face difficulties in such scenarios. But don't worry we are going to help you how to find router IP address on Mac and Linux.
The guide in this article is specific on how to find IP address on Mac and Linux operating systems. We have a different tutorial on how to find router IP address for Windows.
So for this specific scenario, this guide will help you even when your router's default IP address is changed. So as not to keep you waiting let's jump to the steps.
How to Find IP Address on Mac
You just need to follow these steps on how to find router IP address on Mac. The process to find router IP address would be same no matter if your Mac is connected to the router using Ethernet or over WiFi.
Step 1: Open System Preferences by clicking on the apple's logo on the top menu bar.
Step 2: In the System Preferences drop-down menu, choose Network option.
Step 3: Next click on Ethernet or WiFi depending on whether your Mac is connected using an Ethernet cable or Wi-FI network.
Step 4: In the current screen, you can see your router's IP address written below Subnet Mask,
You can now take note or write down the IP address that you find there. That is how to find router IP address on Mac.
How to Find Router IP Address on Linux
Step 1: Open a terminal by navigating to Applications> System Tools> Terminal.
Step 2: Once the terminal is open, enter the following command: ip route | grep default.
Step 3: You will see your router's IP address in the output which will appear something like this: joe$ ip route | grep default default via 192.168.0.1 dev eth0 proto static.
Step 4: In this case, the default router's IP address is 192.168.0.1.
How to login to Admin Panel of your Wireless Router
Once you get the IP address of your router or wireless network , the next step is to log in to the Admin panel of your router or the WiFi menu button. If you need any help with this then you can follow the steps mentioned below.
Step 1: Launch your favorite browser while being connected to the router.
Step 2: Type the router's IP address you got by following the previous procedure. Make sure you do not use http:// before the IP address.
Step 3: Once you hit Enter you will see a login screen for your router. You need to enter your username and password to log in. It will look something like the screenshot which we have attached below.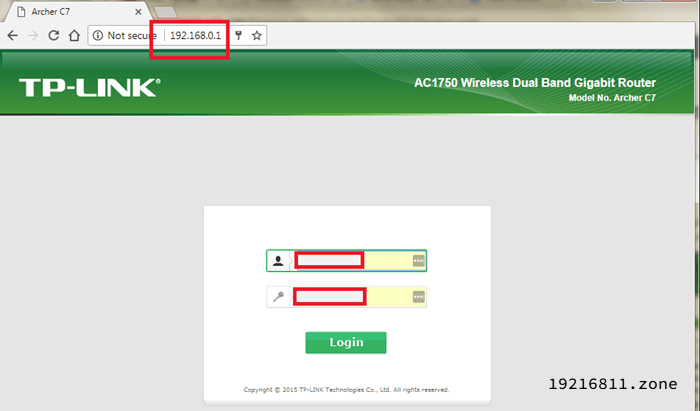 Note: Unless you have changed the username or password, these credentials will work for most of the routers – for username: admin & for password: admin or password or blank.
How to Reset Router
In case you forget the login details and the default credentials don't work, you will need to reset the router. Follow this process to reset your router:
Step 1: Find the reset button located at the back or bottom of your router.
Step 2: Use a pin or needle to press that reset button and hold it for 5-7 seconds.
Step 3: The led lights will start flashing once the router resetting process has begun.
Step 4: Allow the router to reset and reboot.
Step 5: Now you can log in to the Admin panel with the default credentials.
For a full tutorial on how to reset any router, you can check these articles.
In Conclusion
These processes on how to find a router IP address on Mac and Linux worked well for many of our audiences. However, if you are finding trouble while trying to know the IP address of your router via your Mac or Linux computer then you are free to comment below. You can now easily locate your internal IP address on a Mac in a few easy steps.
However, it is important to know that it's your computer's private IP address, not your public IP address though it sounds like a single address.
You can also view the IP address of a wired connection. To view the IP address of a wireless adapter, double-click Wireless Network Connection (Network Name) or you can search from the search box/search bar on your desktop.
IP Addresses are like the return address on your activities, and is often based on your physical, real-world location/physical location.
If you have queries regarding external IP address, location, access control address, Network Connections, network preferences, Network settings, wired network, router status, virtual locations, connected devices, let us know in the comment section below.
The above router login and resetting process work for most of the routers. Let us know in case if it didn't work for you. We will help you as soon as possible. Hope that helps!